Vol. 7 No. 1 (2020): Urban Education Research and Policy Annuals- Tennessee State University Special Edition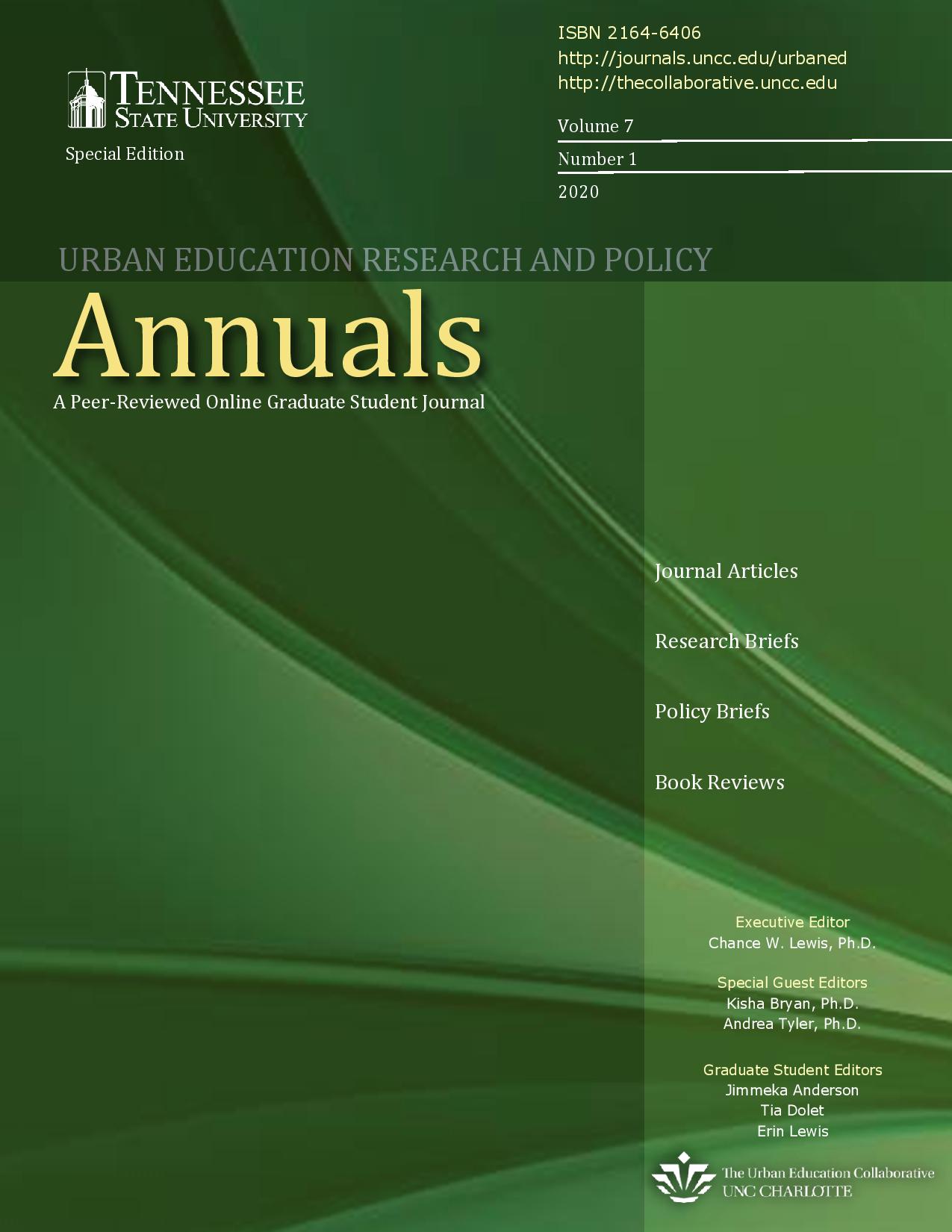 The Spring 2020 Special Issue of UERPA captures an array of research conducted by graduate scholars from Tennessee State University (TSU) that focuses on critical issues in the field of Urban Education. Topics featured in this special issue range from Counseling through the Black Experience to African American Women in the field of Engineering. By addressing many challenges and gaps that extend across the scope of urban education, this special issue provides research and implications for scholars and various forms of practitioners in the field. Guest editors for this issue are TSU faculty members Dr. Andrea Tyler and Dr. Kisha Bryan. 
UERPA is a peer-reviewed online graduate student journal that was founded in 2012 by Dr. Chance W. Lewis, Carol Grotnes Belk Distinguished Professor and Endowed Chair of Urban Education at the University of North Carolina at Charlotte. Dr. Lewis is the Director of the University of North Carolina at Charlotte Urban Education Collaborative that sponsors this journal.