Inclusive and Culturally Responsive Comprehensive Sex Education in the United States: Current Disparities, Pedagogy, and Public Policy Implications
Abstract
As of 2017, only 22 states and the District of Columbia mandate education about both sex and HIV. Two states mandate sex education only and 12 others mandate only HIV education (Guttmacher Institute, 2017). Even in those states providing sex education, students often only receive a standard curriculum that does not consider the intersection of geography, political economy, individual and cultural differences, and level of sexual activity. While funded inclusive education and resources are greatly needed, there are few policies that require support and advocate for national sex-education standards. In response to this crisis, inclusive sex education programs have emerged in local communities throughout the nation. This conceptual paper will review the current literature on sex education programs for urban youth and minorities, spotlight pedagogy efficacy, current policies, and advocacy that address these disparities in sex education for urban youth and minorities. Implications for future research are also discussed.
Keywords: inclusive sex education, urban culture, policy reform, pedagogy efficacy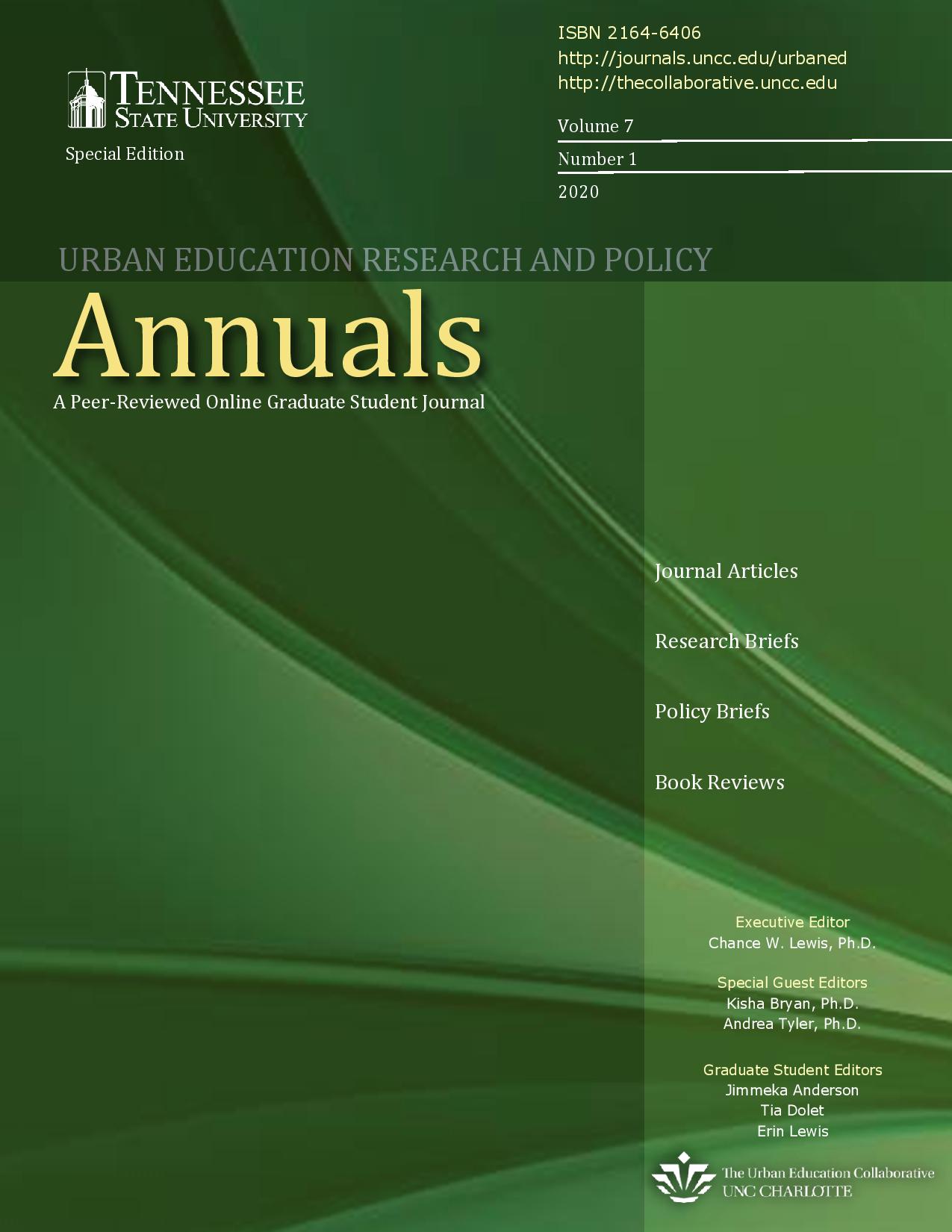 Downloads
License
Urban Education Research and Policy Annuals License Agreement

This Agreement (the "Agreement") is made by and between __________("Author(s)") and the Journal "Urban Education Research and Policy Annuals" (the "Journal").

Author Agreement
By submitting this research article entitled "_____________" ('article')to (Urban Education Research and Policy Annuals) published by Urban Education Research and Policy Annuals, the Author(s) certify that:

I. Warranties:

A.  Author  __________(name)  is legally authorized and possesses full power and authority on behalf of my co-authors [list names] to enter into this Agreement.
B. Author warrants, on behalf of all article authors, that:
a. the article is original, has not been formally published in any other peer-reviewed journal, is not under consideration for publication by any other journal and does not infringe any existing copyright or any other third party rights;
b. The named authors (above) are the sole author(s) of the article. Any co-author not signing this Agreement personally has granted full authority to [named author in I.A.] to enter into this agreement of his/her behalf and to grant  the following rights to Urban Education Research and Policy Annuals set forth below.
c. the article contains nothing that is unlawful, libellous, or which would, if published, constitute a breach of contract.
II.Copyright
Authors who publish with this journal agree to the following terms:
a. Author(s) shall retain copyright to the article but  grant the Journal right of first publication, and the irrevocable right to perpetually disseminate the article as part of the Journal subject to the Creative Commons Attribution License, that allows others to share the work with an acknowledgement of the work's authorship and initial publication in this journal.
b. Beginning one year after the date of formal publication of the article, Authors may enter into separate, additional contractual arrangements for the non-exclusive distribution of the journal's published version of the work and subject to the Creative Commons Attribution License (e.g., post it to an institutional repository or publish it in a book), subject to a proper acknowledgement of its initial publication in this journal: "This article was originally published in the Urban Education Research and Policy Annuals (Vol., Issue, Year)."
III. Indemnification.
Author shall indemnify, defend, and hold harmless the Journal from any and all claims, liabilities, damages, expenses (including attorneys' fees and expert costs', penalties, fees, if any arising from enforcement of this Agreement and/or related to claims of infringement of copyrights or proprietary rights allegedly contained in the Article  , or resulting from a claim of defamation, obscenity, or invasion of privacy based upon or arising out of the publication of the Article or any other breach of warranty as set forth in No. 1.